Pressure Washing Gainesville Va, by  American-ProTech

Unsightly growth forming on the siding of your home?  Trim boards looking a bit grungy?  Call Gainesville's own American-ProTech for all of your pressure washing needs.  Our expert technicians are trained in low-pressure house washing using mild cleaning detergents and high flow, truck mounted pressure washers.  We can safely pressure wash your three story Gainesville home from the ground with our state of the art, commercial  pressure washing equipment!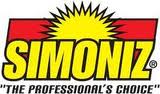 We're  proudly offering a Simoniz house wax starting at only $39!  This wax treatment will help ensure that your home stays cleaning longer.
Let our professional, experienced staff remove those unsightly stains and discoloration on your siding and get your Gainesville home looking just as great on the outside as it does on the inside. There is no risk to you as all of our work is 100% guaranteed. We are so confident that you will see amazing results, from our proven, power washing methods that we offer a guarantee where you don't pay unless you are satisfied.
American-ProTech uses an extremely safe and reliable high volume, low pressure method to keep your home or business looking its best. You will see instant results that last thanks to The House Washing Company's power washing technique. Our experienced, professional staff uses polymer-based algaecides and mild cleaners that will make your home sparkle amongst all those new homes being built.
Simply pressure washing your home will not yield the same, long lasting results as our  method because we actually sanitize the exterior surfaces and mildew, algae and mold spores are eliminated during the  process.  At American-ProTech, our  professional staff is fully trained in the latest low pressure, high volume techniques that will not only enhance the curb appeal of your home but  will not harm any exterior surfaces.
Pressure washing can severely harm the surface of your home as it can rupture moisture barriers such as Tyvek and break the argon seals on multi-paned windows. Why risk the exterior of your Gainesville home, let American-Pro Tech get it sparking clean the right way. Give us a call to find out more or for a free, no obligation quote today.
Now that your Gainesville home is looking sparkling clean, why not cap it off with our optional Simoniz™ Wax Treatment to lock in that sparkling clean finish for even longer lasting results.
Call or simply click to fill out our quick form for a free, no hassle pressure washing quote today. Spend more time enjoying the things you love instead of worrying about unattractive stains and discoloration on your home. We will get your home sparkling clean, we guarantee it!  Pressure washing Gainesville Va, by Ameican-ProTech!